Written by
Ellen Davnall
| 4th November 2015
In many ways unpaid internships are a budgetary no-brainer for arts organisations rich in enthusiasm and lean in funding, so why has Siobhan Davies Dance decided to adopt a minimum salary of the London Living Wage (LLW) for all staff, including interns?
Set by the Living Wage Foundation, and completely independent of George Osborne's headline-grabbing policies, the London Living Wage for 2016 is £9.40 per hour, compared to £6.70 per hour minimum wage. Siobhan Davies Dance has been paying LLW since April 2013, introduced to support our Reception and Housekeeping teams. Around the same time, we launched our Communications Assistant internship programme (now into its fourth iteration), and decided to extend the LLW offer to this new position.
Not untypically, the internship grew out of a staffing need and a tight budget; there was simply more marketing and press work than our solo Communications Manager had hours in the day for. But for us, the internship was always about more than just plugging a gap.
As Executive Director Erin Gavaghan says, "The internship is an opportunity to give back to the next generation of the arts workforce. We approach it as a learning position, a wonderful way to gain skills and confidence; by supporting paid internships we are investing in a stronger future workforce while gaining much needed support in a way that is mutually beneficial."
And we certainly see the benefits: a paid internship attracts a broad pool of applicants. These applicants in turn offer us a range of skills and experience that a more established career professional may not have. The stereotype of the 20-something social media guru can apply here, but often it's simply a fresh perspective; young people at the start of their careers tend to move jobs frequently, so they bring a raft of new ideas from unfamiliar environments which we can benefit from.
In return, the Living Wage gives our interns a sense of the value of their work, which they respond to with the depth of their engagement with the organisation, even after they have left for pastures new. Former intern Sarah Osborne says, "The fact that my placement was paid allowed for financial security and independence, meaning I could devote my attention to my personal and professional development. Paid internship schemes remind young people that their time is valued and their skills are valuable."
And it's this question of value that lies at the heart of the issue of unpaid internships. I think it can be easy for arts organisations to hide behind charitable status, justifying internships as volunteering, and seeing the benefit for the intern as that notoriously essential foot in the door. We don't ask what message that sends out, and the barriers to entry that can create for some candidates ( as discussed by Izzie Clarey on this blog last week).
The old cliché of the impoverished artist is bad enough without nationally funded arts organisations adding a new norm of the penniless arts administrator. Unpaid internships devalue the work of all the staff behind the scenes of the arts world; those people who make sure funds get raised, artists get paid, and audiences hear about what's on. We have to be careful of falling into the trap of saying that working in the arts has such an inherent wealth of cultural value that it is its own reward.
Cultural advocates talk about the important humanising role of the arts, and the huge contribution they make to our national quality of life. It would be a sad irony if, even as we man the barricades in defence of social value, cultural economics and creative opportunities in education, we were to lose sight of the cost of living at the bottom of the arts career ladder, and neglect to leave a way up for the next generation to join us.
And so at Siobhan Davies Dance we will continue to invest in people, and to pay the London Living Wage as a minimum. As our Artistic Director Siobhan Davies says, "I would like everyone who works here to feel respected and that each person counts. One way we can contribute to this is to make sure that the minimum paid is the London Living Wage and that there is room to progress from that first point of entry."
Want to comment on this piece? Email Stella Toonen at stella@ypia.co.uk with a pitch for your response to the unpaid internships debate.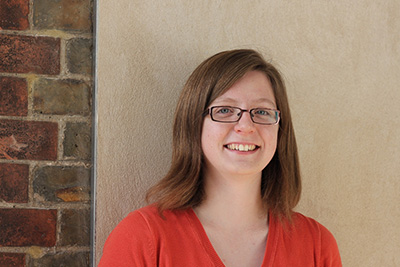 Ellen Davnall is an arts administrator and a lover of theatre. She admits to having taken one unpaid internship when she first moved to London as a graduate, before spending a year earning money and life experience in the business sector, and finally making a welcome (paid) return to the arts as the Administrator at Siobhan Davies Dance.
Siobhan Davies Dance is an artist-led, contemporary arts organisation, founded and led by Siobhan Davies since 1988. SDD produces and presents the work of Siobhan Davies and other like-minded artists – commissioning new works and creating new partnerships to extend the possibilities for dance within the contemporary arts. SDD are based in the RIBA award-winning Siobhan Davies Studios. The Studios are a vibrant arts space in central London, filled with dance, film and visual art through a regular programme of exhibitions, performances, classes and new commissions from contemporary artists.
Header photo: Executive Director Erin Gavaghan and Communications Assistant Amy Poole celebrate Living Wage Week.