Written by
Izzie Clarey
| 23rd October 2015
'Making it' in the arts, it seems, is all about getting that first foot in the door. But what is it like once you actually get that opportunity?
After graduating last summer I found myself in the similar situation as many music graduates —bewildered, lost and slightly terrified. I didn't know what I wanted to do and cringed every time someone asked me 'so what are your plans now?' (which they did very frequently). So I decided to take a gap year to work and figure things out. It then transpired that music was my calling and I decided to embark on a career in arts administration. I ended up applying for everything and anything vaguely relevant to what I wanted to do and found it dis-heartening to learn of the intense competition within the classical music world.
After deliberating about Master's programmes I turned my sights to unpaid internships. The idea of doing/offering long-term, full-time unpaid work was something that had always seemed outrageous in my mind, but I was surprised to discover that almost every arts establishment offered these schemes. And that lots of young professionals were willing to make use of them. After many applications and rejections due to 'lack of experience' I was offered a volunteer internship doing marketing for one of the major orchestras in London. I accepted, but was apprehensive about what my time at my placement would be like and still felt slightly guilty about 'selling out' to the elitist intern industry.
I am still relatively new to my placement but so far life as an intern is not as bad as I thought it may be. There is definitely an element of doing the more mundane tasks that no one else wants to do, but because you are volunteering your time your colleagues are so grateful for your efforts, which gives you a real sense of satisfaction. Not many employers in London would say a big cheery 'thank you so much' at the end of each day. As an intern you also have more freedom to get involved with other aspects of the business. If there are projects going on that you want to participate in then you can ask, as everyone appreciates an extra pair of hands. An internship is a great way of immersing yourself within an arts establishment and finding out exactly what goes on within the classical music industry. You gain hands on, practical experience without having to write a dissertation and it broadens your scope on working life. These days potential employers aren't so interested in the theory and academic side of business (although of course some knowledge is useful), but they want to be able to see evidence that you have done specific tasks and experienced business in action.
This being said, there is no denying the elitism behind these unpaid internships. Not only are they solely viable for the more affluent, but they also give a greater advantage to those whose families live in or around London. It seems slightly ironic in a way that most arts establishments would encourage this favouritism when their ethos is to make art engage with a wider audience. Moreover, although the arts, in general, rely heavily on donations and public funding, that doesn't necessarily mean that the majority of these establishments can't afford to pay their interns. The fact that they still receive hundreds of applications for unpaid positions just means that they can get away with it.
For all those who are just beginning their careers in the arts (like myself), who have not been lucky enough to gain paid employment, internships can act as a good entry route into the creative and cultural industries; but they are, of course, a big financial commitment and are somewhat controversial. The benefits are that you can make important networking connections and you gain insight into a workplace without the stresses of mass responsibility, which is a great vantage point. But, the likelihood of paid employment once the internship has finished is in no way certain and many organisations do not give you the help they should to bridge the next step.
Fundamentally, internships should be about businesses encouraging and offering opportunities to those with the brightest minds, rather than the deepest pockets. However as we know, the arts are an incredibly competitive sector and if you can afford it, then should you put your morals aside and do it anyway?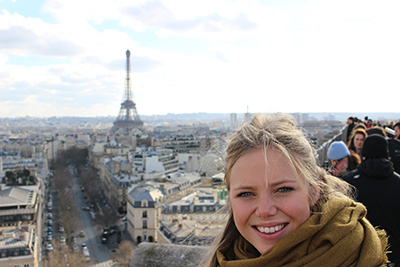 Want to comment on this piece? Email Stella Toonen at stella@ypia.co.uk with a pitch for your response to the unpaid internships debate.
Izzie Clarey studied Music at Cardiff University and has recently moved to London to begin a career in the arts. She is originally from Exeter in Devon but is enjoying her new life in the Big City. Izzie loves reading, writing and all things music and is a proud member of the Cantus Ensemble, who have recently had their radio debut on Classic FM.