Written by
Grace Green
| 22nd April 2020
Furlough will be different for everyone, but I wanted to share some thoughts on how to make the most of the time off.
First and foremost, your wellbeing matters above all else, as of course it does in 'normal' life without a global pandemic. I was due to take some time off in April but, instead, was told that I would be going on furlough. Before launching head-first into personal and professional development projects, I decided to take some time for myself. I enjoyed lots of baking, sewing, singing, relaxing, connecting with friends, and catching up with family.
Having taken some time out, I then started looking for ways to develop my professional skillset. Here are some steps that I have taken, which you could implement during your time on furlough. These points focus on arts and culture, but will have wider application:
Connect with colleagues, past or present, who may find themselves in a similar position. I've found it invaluable to hear about colleagues' careers and learn from their experiences.
Take time to reflect: If you could be paid to do anything, what would you do? You might find the concept of Ikigai useful in exploring this.
Identify your skills gaps using job descriptions and person specifications for the types of roles you would like to pursue in the future and make a plan to develop those skills in the meantime.
Plan for the future: Build a 5 year plan with SMART goals and identify the steps you need to be taking now in order to achieve them.
Take online courses: There are lots of sites offering free courses including FutureLearn; edX; Coursera; OpenLearn; GoogleDigitalGarage and MicrosoftLearn. If you're looking for courses that are directly related to arts and culture, I've recently completed this course: Effective Fundraising and Leadership in Arts and Culture and signed up to take this one next: Culture, Health and Wellbeing; however don't underestimate the value in undertaking seemingly unrelated courses which can be applied really effectively to our roles in arts and culture. There are also lots of websites offering free access to textbooks online including OpenStax and bookboon.
Actively pursue opportunities to develop the skills that you aren't comfortable with in order to grow your confidence e.g. formal writing, public speaking, using spreadsheets, etc. Why not sign up for the next YPIA Zoom Workshop: Building Your Confidence.
Learn a new language or brush up on languages you already have knowledge of. If you fancy learning a new language there are some great resources available online for free including: Duolingo; Busuu and BBC. I decided to brush up on Italian and French.
Inform yourself on national and international current affairs. There are numerous external factors which affect the way we work in arts and culture, why not spend some time reading up on economics and geopolitics. Other broader but entirely relevant reading/listening topics could include business, leadership and entrepreneurship.
Look ahead: Evaluate the future of your role, organisation or industry: are there foreseeable issues that you could help to solve through creative thinking and innovation? What could (or should) the future look like for your industry? What changes need to be made now in order to survive? Personally, I've been considering how the global pandemic will affect the future of classical music. Here are some interesting articles that I've read relating to the future of classical music (VAN Mag, David Taylor) and broader society (Nesta).
Pursue a voluntary role: Put your skills to use, expand your CV and feel good. NCVO has lots of useful information on their website to help you find your perfect voluntary role. We're even recruiting here at YPIA, more information below!
Update your CV: Now you have the opportunity to see your hard work pay off. Bring it all together by adding your new skills to your CV, reflect on what you've achieved and look forward to repeating the cycle again!
I hope this blog post has been useful! Please get in touch and share any useful tips or thoughts from your time on furlough, we would love to hear from you! You can contact us through social media or our website.
We're all volunteers here at YPIA and if you are interested in getting involved, we're currently recruiting - Find out more here!
_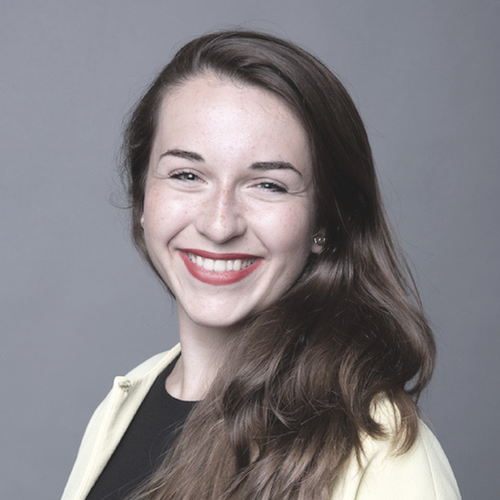 Grace Green
Project Manager and Regional Ambassador, YPIA
@gracelfgreen
_
Grace is the Development Manager at the Three Choirs Festival, responsible for managing multiple fundraising streams, including Individual Giving, Corporate and Public, and cultivating support for the 300-year-old, annual, week-long music festival, which is held in the cities of Worcester, Hereford and Gloucester in rotation. Grace's career to date has seen her work in a variety of different areas within the arts including event and concert production at the Royal Philharmonic Orchestra, the Cheltenham Town Hall and Pitville Pump Room, Marketing and Administration at the Royal Philharmonic Society as well as Freelance Arts Management for clients including the BBC National Orchestra of Wales, National Youth Orchestra of Great Britain, Oxford Philharmonic Orchestra, Askonas Holt, Sinfonia Cymru, Peasemarsh Festival and leading arts consultants. Further engagements include public speaking at Cardiff University, British Arts Festivals Association, Cheltenham Borough Council and Create Gloucestershire. Career highlights include producing concerts in a variety of inspiring venues such as the Royal Albert Hall, Royal Festival Hall, Cadogan Hall, St Paul's Cathedral and Buckingham Palace. Grace joined the YPIA team in May 2018 as an Assistant Project Manager.