Written by
Matthew Ross
| 23rd November 2015
Full disclosure: we fundraisers talk a lot about why donors give. I mean, really, a lot. When a landmark book called Why Rich People Give came out, we read it avidly. Interest was so high the sequel followed. Donor motivation fascinates us. Yes, this is because we want to understand how to persuade donors to give, and to give again and again, to benefit our organisations. But there's also a certain fascination in what it must feel like to give away, say, a cool half million.
It feels good, is what donors say. Many donors who have been asked about their philanthropy say they want to do good, and that supporting a cause is highly rewarding. Donors' philanthropic motivations can be highly personal, and fundraisers find themselves at the heart of this sensitive decision-making process, which can be humbling and sometimes very moving. We give ourselves, too, and know what this feels like. But for me, though I regularly support two established charitable causes, the full appreciation of how giving can feel truly hit home just a month ago.
It was dark and stormy night – yes, really! I was seated in a modest recital room in Holborn. I had arrived soaked through from the rain and tired from a day's work. Around me, three voices looped iteration after iteration of fragmented verses: ''Who'd have thought / that snow falls ... snow whirled / nothing ever fell". Now I was entranced. And I thought: I helped this. In my modest way, I really helped to make this happen.
Two months earlier, a Kickstarter appeal from a soprano had arrived in my inbox. "I've been offered a contract to record Morton Feldman's 'Three Voices', which would be my first solo disc. I need your help!" The piece is extraordinary: minimal in its material, perhaps, but masterful in its kaleidoscopic treatment of three interweaving vocal lines, all sung by the same singer, one performed live, the two others pre-recorded. This soprano's work in contemporary music is peerless. I made my donation right away; not enormous but it was my part. Eighty-one donors and just over £4,289 in pledges later, I found myself listening to Juliet Fraser perform the work live, knowing that she was in the studio recording the disc that very week. As a Kickstarter donor, I was an invited guest at this performance. I thought: so this is what it feels like to make a difference.
What was this feeling about? I am a higher education fundraiser and raise gifts for astounding medical research that will save lives, and for scholarships that enable disadvantaged students to study at a world-class university. Powerful stuff. But a special corner of my heart bursts with a love of music. Here was an opportunity to support an artist I admire and a remarkable composition that had captured my imagination. And I fully understood why the project needed support. The usual trusts and foundations do not fund recording projects and the recording industry has changed: most classical artists now have to foot the production bill for their own discs and relinquish any potential royalties or sales revenues.
The feeling also came from a broader understanding, accentuated by my work as a fundraiser, of the potential that donors hold for the new, the rare and the important. So often it is the fledgling or exceptionally ambitious project that traditional funding streams cannot or will not support. Juliet's recording of 'Three Voices' is one of numerous projects at all orders of magnitude that fall in this camp. Donors have it in their gift to make them possible.
I needed no persuasion. Well-conceived, and managed with care, this Kickstarter appeal did its job perfectly. From the donor's perspective, I was taken by how effectively the giving model worked. (I was also tickled that, as a fundraiser, I found myself in the donor's shoes for once.) But professional fundraisers usually invest much time and care helping potential donors reach this position of understanding. Fundraising takes investment; of time, skill and resources. It is also evolving: I would no longer claim that crowdfunding is innovative. Kickstarter's brilliant distillation of new pools of donors from off- and online social networks has made philanthropy accessible to creative and performing artists as never before. But we also need to look continually for new and enterprising ways to encourage and enable future support.
Our greatest task as young arts professionals is to lead this country's arts and cultural sector into the second half of the twenty-first century to the best of our ability. In our organisations, some of us are professional fundraisers. Some are producers, marketers, artistic directors. Some are artists, performers, practitioners. But all of us should engage with the impact philanthropy and fundraising will have on the work we care about so much. Whatever the medium, whatever the scale of giving, fundraising is essential, impactful and effective, and it presents great opportunity, not just for donors to feel good, but for us to do good with them. Our supporters are all around us, from the half-million donor to me with my modest two-figure sum. And they will help us in our work to make the arts and cultural sector thrive.
To bring together a new network of arts fundraisers, YPIA will hold a panel discussion on the current state of fundraising in the arts in January 2016, supported by the Arts Fundraising & Philanthropy Programme and in partnership with the Institute of Fundraising Arts and Cultural Sector Network. A panel of leading arts fundraising figures will discuss the growing role fundraising plays in securing arts organisations' futures and the skills the new generation of arts professionals and fundraisers will need to deliver their organisations' vision. Full details are available here.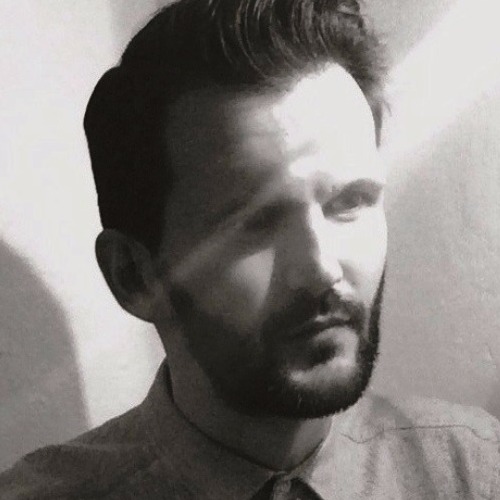 Dr Matthew Ross is a Philanthropy Manager for University College London where he raises funds for diverse causes, from scholarships in the Slade School of Art to pioneering neuroscience research. Previously, Matthew was a Junior Research Fellow at the Institute of Historical Research, and completed his PhD at UCL on the cultural history of the papal chapel in the late thirteenth century. Earlier still, worked in artist management, concert and festival production, and for an international conductor, and graduated in French and Italian from Clare College, Cambridge. Matthew is a Guest Project Manager for YPIA and is co-organiser of the fundraising event coming up in January.