Written by
Georgina Skinner
| 18th February 2018
I have just been rejected for another job after spending hours (yes hours) on the application form for it. The job was fine, not the best, not the worst, but it was something and now I'm about to go through my standard post-job-rejection routine that goes like this:
1. Stare at my phone for a little while - did that just happen? Maybe they'll call back and say they made a mistake.
2. Walk slowly around the house, looking out of the window pensively as if I'm in a 90s music video.
3. Have a small cry (this doesn't happen every time…only occasionally when my hormones are at a delicate stage of the month).
4. Give myself a pep talk- "It's just one job" "It wasn't the dream anyway" "Plenty more jobs in London" etc.
5. Make a cup of tea. Eat something sweet. Begin endless scrolling through job pages for other vacancies.
That was a snippet from a journal entry I wrote in February 2017 and I think my routine may resonate with many others out there who have been/are in a similar position to where I was back then.
Working in the arts is becoming increasingly competitive (as an example, a job I was interviewed for had over 150 applicants) and it isn't surprising; why wouldn't you want to work in a vibrant, collaborative, ever-expanding and exciting industry such as this?! The downfall, of course, is that the application process is painstaking and incredibly time consuming, especially if you are already in full time employment.
Securing an arts job in London took me six months, 50-plus applications and countless hours of writing cover letters.
I didn't think I was going to fall into something perfect immediately but with two years' experience as a Project Coordinator at a music service I certainly thought I'd be offered a job within the first couple of months of looking. I chose to take a leap of faith, quit my current job and moved to London with my partner who had just secured his first post-PhD role. As we welcomed in the new year on 1st January 2017 I knew that the clock was ticking and I needed to find myself a new job in time for our September 2017 move to London.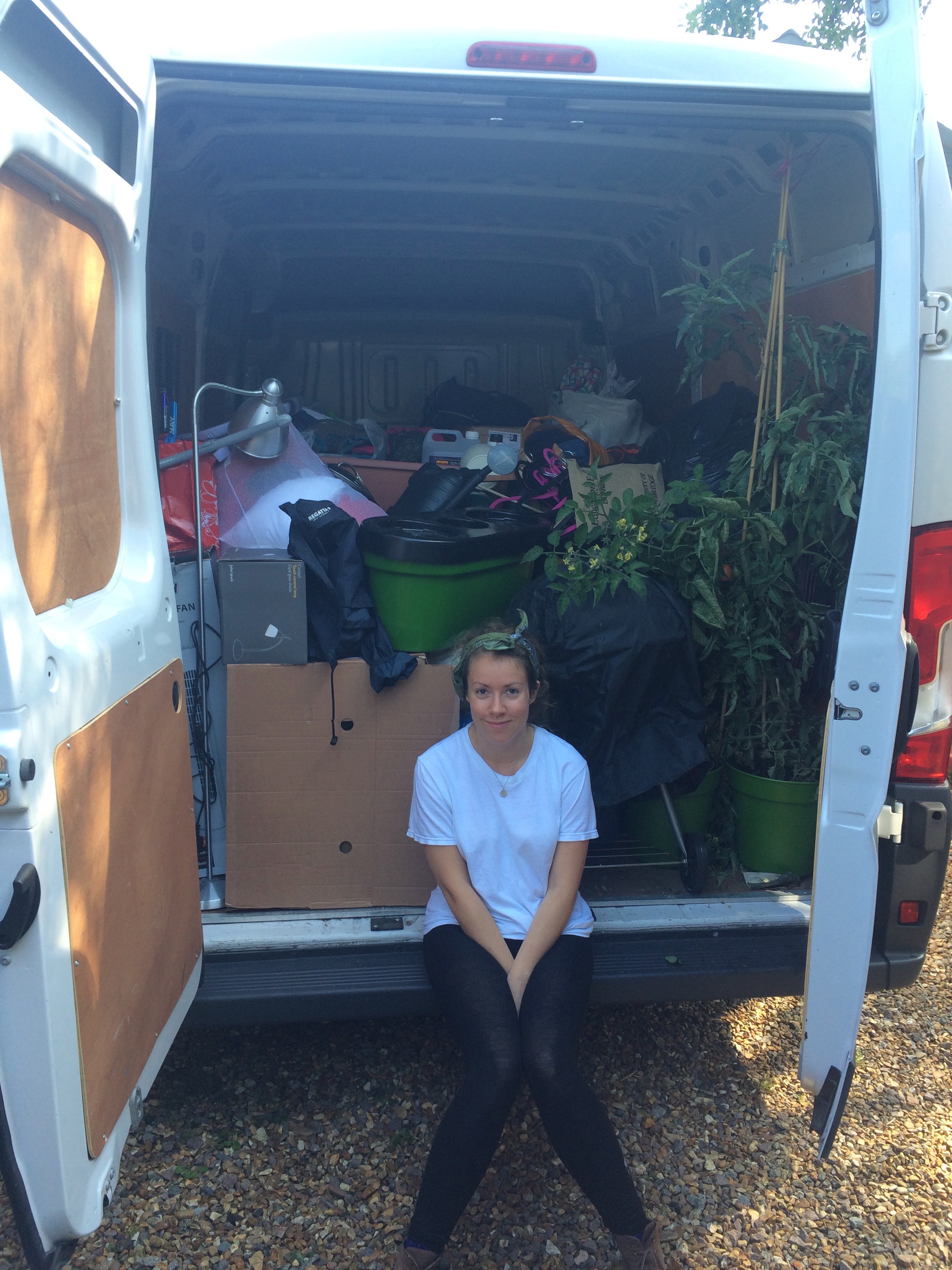 Nervous 'I'm moving my life to London' photo
Skip forward a year and I'm now settled into my role at the London Music Fund as Executive Assistant. The job is great, my boss is lovely and working at City Hall means there's always something exciting going on. The journey to get to this point, however, wasn't quite as perfect and took a great deal of willpower and determination to keep picking myself up and applying for more roles after what seemed like endless rejection.
Often we do not see others' journey to securing a job, simply the smug LinkedIn post letting us know someone in our network has got themselves a fantastic new position.
This can be demoralising and make us put even more pressure on ourselves, which in turn can affect our wellbeing and productivity during what is already a stressful time. I therefore thought it would be useful to share my top ten tips for arts job hunting in the hope that they will help young people like myself who are struggling to take the first or next step in their career. Many of these things may be obvious but sometimes we all need somebody to give us that extra nudge to remind us of them…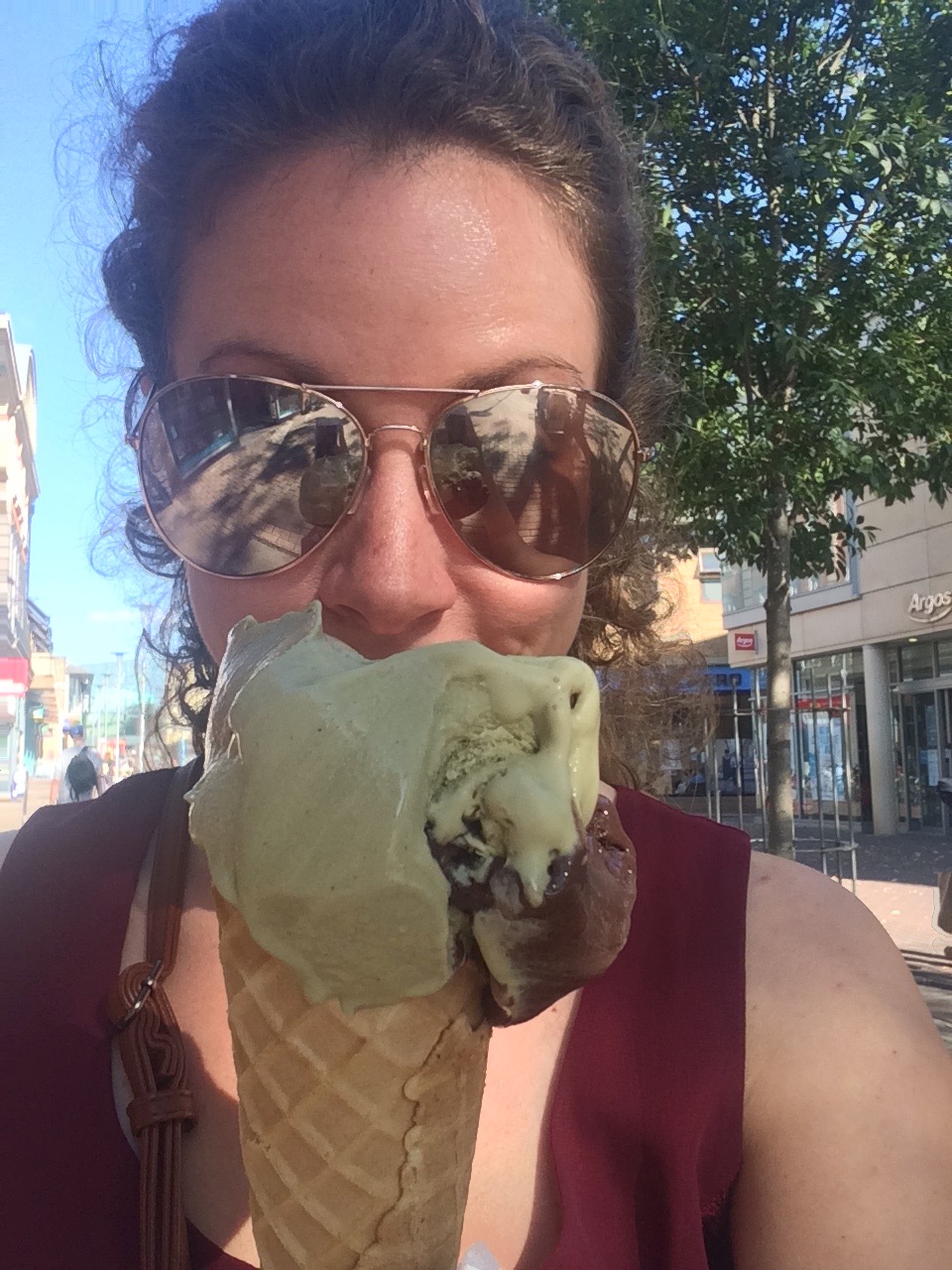 Ginormous success ice cream after being offered the job!
1. Set yourself windows of time where you search for jobs- scrolling through endless pages of mostly unsuitable positions can be incredibly draining- and addictive! Spend an hour or so looking at a time. Coming away from your laptop means your mind can rest and then when you get back to it later you can take a fresh approach. For example, say that from 7-8pm you're going to job search, then take a break and be a sofa sloth.
2. Spend time proofreading/creating a job application- 'rebound applications' (coining this term after getting into the habit of furiously typing a new application in a heightened, emotional, post-job-rejection state of mind!) and quick-fire CVs very rarely pay off. Tailoring your applications to each individual job is vital as different roles require different skills that you need to enhance. Employers can tell a cut & paste application a mile off!
3. Look after yourself- at my lowest points I just wanted to hide away and not speak to anybody which can do the trick sometimes but I always felt better after my partner persuaded me to go out. Having a good rant with my friends (usually at a pub or two…) always helped me offload my stresses and unwind. Head space away from job hunting is so important and will make your search more productive in the long-run. When you feel yourself losing focus but still feeling compelled to fill out more applications that's the moment to go for a run/swim/spin class or treat yourself to a coffee out of the house.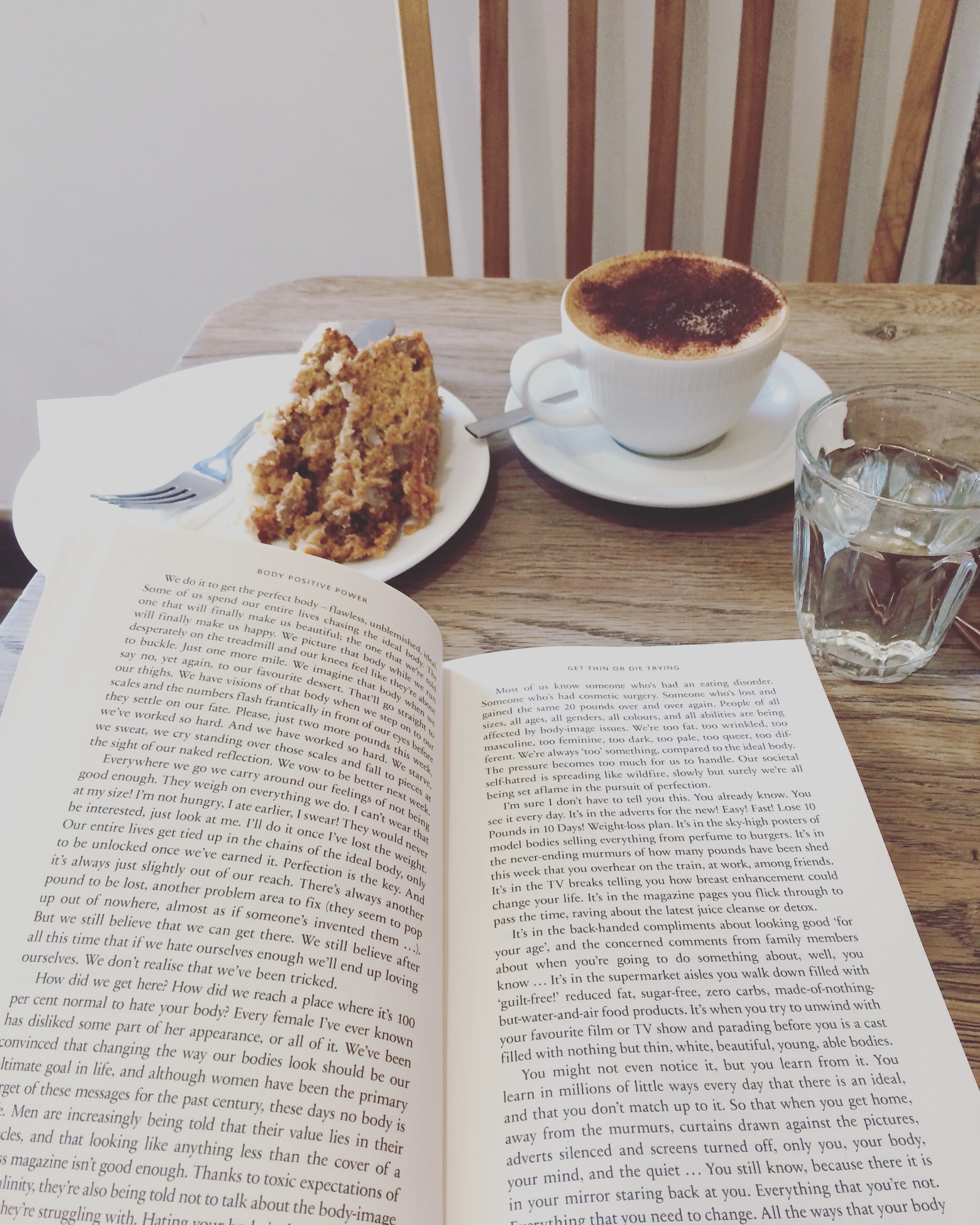 Looking after myself with caffeine and carbs
4. Volunteer if you have time- helping others in the arts is a great way to lend your skills and keep them ticking over while you are job hunting. I volunteered as the social media manager for the London Handel Festival after meeting the festival director at a university careers event and it was a great experience. I created all the content for their social media accounts from home so it was relatively low impact on my energy and I didn't rack up any travel costs. As I was working full time I could pre-set everything in the evenings so it didn't clash with my work schedule either. As well as helping out a fellow Cambridge alumnus I also developed new skills which I could add to my CV and now utilise them daily in my current job.
5. Keep up to date on news in your professional arts area- it's always good to be prepared and stay clued up on arts news (in my case it was music/arts education) incase an interviewer throws you a curve ball. Just keeping an eye on the YPIA website, ArtsProfessional, BBC Arts and the arts & culture stories in newspapers (to name but a few) can ensure you have some interesting content to draw on in interviews if relevant subjects come up or you want to impress them!
6. Ask a friend to take a look over your applications- I was lucky enough to have my partner, parents and a friend look over some of my job applications and they flagged up things I hadn't noticed. You can read your cover letter and CV so many times your eyes don't see small mistakes and typos which a second glance can then pick up on. Also, there were plenty of instances where I'd forgotten to mention a key experience in my career that my partner remembered- sometimes we sell ourselves short but family and friends will always remember the great things about us!
7. Use resources available to you- If you're a university graduate re-visit your careers service and see how they can help you. I'd been working for two years but as an alumnus I have access for life to the services at my alma mater's careers service (check if this is the case with yours too). I had my first CV and cover letter looked over by a careers adviser and it was really helpful for pointing me in the right direction and enhancing my skills on paper. Sometimes it isn't always possible to get to your university careers service so ask if you can have a telephone appointment with them- I did this after sending my CV and cover letter by email to them and it only took a 15 minute chat to know how to improve my application! Careers events are also really useful (see tip 4!).
8. Keep a journal- I wrote down my thoughts about my job search month by month and it helped me offload a lot of the stress I was holding inside. Now reading it back I feel incredibly proud of my determination and stamina to keep going when times were tough. Somehow, I also managed to put a positive spin on it all which gave me some light relief at the time and provides for entertaining reading now!
9. Take interview feedback after a rejection as constructive advice, not criticism- This will be difficult, especially if you've had several unsuccessful interviews, but it's important to try and have this approach as it could affect future interviews. After months of job rejections, I realised that my lack of self-esteem was starting to seriously affect how I came across in interviews. Luckily someone I know helped me with my interview technique by working on my body language and how I expressed myself in an interview setting. This helped greatly and boosted my confidence no end, a week after this session I landed my first arts job in London!
10. Keep going! I'm sure those reading this will be preparing themselves for a serious eye roll but honestly it really is about persistence. I had countless low moments, usually on a train coming back to Cambridge after a dodgy interview, where I wondered if I would ever get offered anything at all, let alone a role that really suited me. By being kind to yourself, taking each day as it comes and following these tips you'll get there!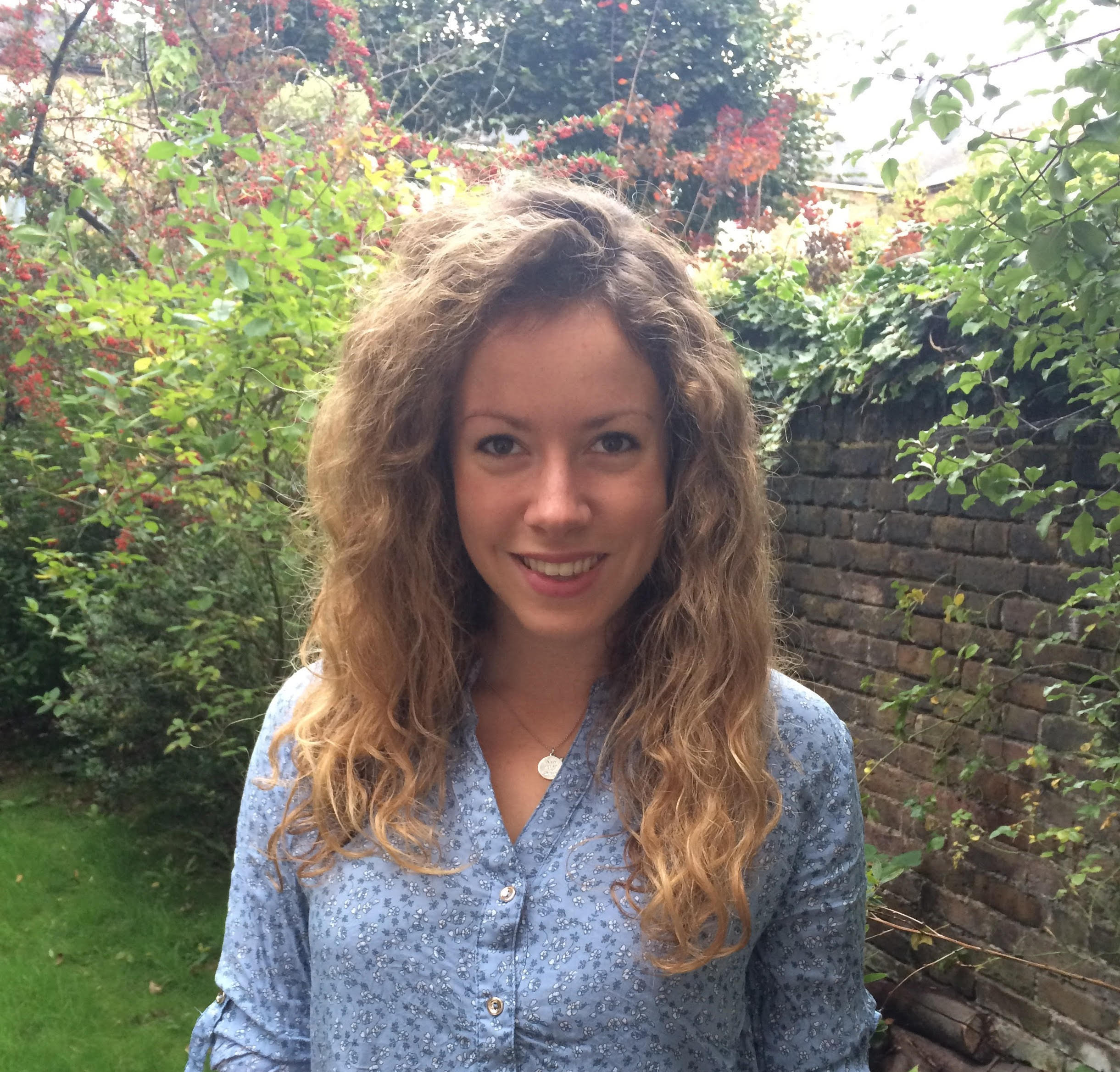 Georgina is currently the Executive Assistant at the London Music Fund, having recently moved to Surbiton. Prior to this she worked as a Project Coordinator and Singing Teacher at Cambridgeshire Music. She has a degree in Performing Arts from Anglia Ruskin University and an MPhil in Arts, Creativity, Education and Culture from the University of Cambridge. In her free time she enjoys taking part in musical theatre productions, walking dogs and attempting to be good at running.