Written by
Emma Ratnavel
| 7th August 2015
"The key is to make the most of your experience, get all the advice you can, work hard, love everything you do and be nice. This definitely is the common denominator between all the successful people I know." Jane Wainright, playwright.
Research: Have in mind an idea of where you want to be within the industry and do some research. Have a look at theatre programmes, websites and job adverts for roles you might be interested in and look into the skills required for them. Do you have those skills? If not, how can you get them? If yes, how can you develop them?


See theatre: This may seem obvious but one of the most common questions I have come across in interviews revolves around what I thought of various shows and theatres I have been to recently. So, the more shows you see, the more you can talk about! Try to see productions at fringe and off West-End theatres as they have a quicker turnaround of shows and they tend to have more off-beat, edgy new writing, giving you more to discuss or write about. They are also the venues more likely to take you on and give you bigger responsibilities. Lots of theatres host building tours which is another great way to get to know different theatres. You'll witness how the theatres work, learn about their history and see whether or not they're places you'd want to work in.


Social media: Be active on social media and start following theatres and theatre companies whose work you enjoy. Tweet about shows you have seen and make sure you mention the relevant company, they love the feedback! Keep up to date with what is currently being shown; responses from the press and audiences, people will be impressed if you have good current knowledge of the industry and this skill will come in handy once you're working in it.


Network: Getting out there and meeting people in the field you want to work in is a crucial part of getting into the industry. A lot of people will tell you that it isn't what you know but who you know, and it's true. Experience is also key, but sometimes the way of getting the experience is through connections with the right people. YPIA, for instance, do all sorts of informal and fun networking events that you can attend no matter where in your career you are, whether you're a fresh graduate or someone further up the ladder. So don't worry if you don't feel you have much to bring to the table right now; be honest and enthusiastic about your abilities and ambitions. Be open to making new connections and start collecting business cards!


Experience: Get experience wherever and whenever you can! I believe in saying yes to every opportunity, especially when you're just starting out in the arts. At the beginning, you'll probably be asked to do the menial tasks such as making tea, taking minutes and doing get ins and get outs. Many theatres and theatre companies do paid internships, spanning from part-time, full-time, short term and longer term. Again think about where you want to be in the industry and apply accordingly but also be open to trying out different aspects too. If you do get onto an internship, try to find out as much as you can whilst you're there. Who better to ask about the theatre industry than those working in it? Also, don't be afraid to get stuck in! If there's something you'd love to try out, ask if you can do it.


Aim small (at first): Start in the smaller fringe venues where they need the help and be prepared to pitch in. Because they're smaller the opportunities are often bigger and better. You get far more responsibility than you would at the National for example and they can be the most magical, exciting places to be. Humility is important - small venues just don't have room for more than one diva (and if there has to be one, the lead actor gets first dibs!)


Extra-curricular: Job searching is a job in itself; it takes up so much of your time and is absolutely exhausting, however you need to do your own thing too. Anything that will give you time away from tedious job applications but that will bulk up your CV! Lots of theatres host workshops throughout the year focusing on different aspects of theatre; directing, producing, writing and most of these are aimed at young people. Make the most of them while you can. In my third year of university I started my own blog and reviewed theatre shows, films and books so that once I began applying for jobs, I had something I could send to potential employers. There are so many things like this that you could do; volunteering, youth theatres and writing for online magazines are all activities that I found really helped.


Inside knowledge: Let's be clear, I'm not talking about stalking, but do try to find out who works for each theatre and in which department; at networking events, when visiting theatres (programmes, cast lists), the internet is also a useful tool here! LinkedIn is a great means for looking at people's work history and seeing how they made their way into the industry. Write to people who are in jobs similar to those you're applying for, starting with the connections you make whilst networking. Don't be afraid to ask if they have half an hour free for coffee so you can pick their brain. More often than not you won't get a response, or the answer will be no, but sometimes it's worth it. Don't give up straightaway, someone will eventually say yes!


Positive attitude: When you are in a role, make yourself indispensable by being cheerful; always willing to go the extra mile and making sure that you know everyone's name and that they know yours. Be prepared to do the rubbish jobs at the beginning, the ones that nobody else has time for (and sometimes just don't want to do). It can be boring and sometimes you might feel like you're not getting noticed or are being taken for granted but these trivial tasks are there to test your character. Make yourself someone that people want to have around. The quickest way to turn people off hiring you or keeping you on is your attitude. If you're sour faced and complaining about being given tasks such as data entry or filing, they aren't going to ask you to do the bigger stuff.


Fringe Festival: Get involved in the Edinburgh Fringe Festival! It's one of the best places to meet like-minded people as it's so informal; a great way to build up your confidence whilst making connections. Theatre folk from across the UK bring their work, passion and enthusiasm to this annual event and you should too! Go as a punter or there is the option of working as a steward, receptionist, media assistant; the list goes on! Some of the jobs even have accommodation as part of the deal.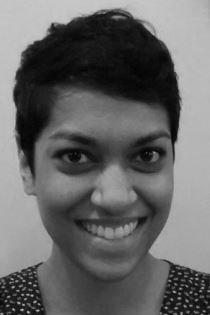 Emma Ratnavel is a Creative Writing and Drama Studies graduate. Over the last four years she has worked in several theatres and theatre companies and continues to write for various organisations and online magazines such as Auditorium Magazine and The Flaneur. Emma is moving forward with her writing; looking to open up the conversation on arts, culture, health and all things food. Look out for her latest piece 'Does Your Mum Wear a Sari?' due to appear in the next edition of Tangled Roots. Follow her on Twitter @EmmaRatnavel.